Did You Know That Any Debt Owing On A Property Remains With The Land Unless It Is Paid At Settlement?
Avoid costly mistakes and protect your purchase with Paramount Settlements. It's not every day that you purchase a property. So, it's important that you choose a Settlement Agent who will give your file the time and attention it deserves.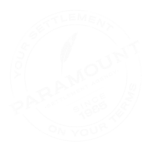 • The trusted company since 1985 •
We're here to help make things simple.
How Does Settlement Work?
Step One
Call Paramount
You get a quote tailored specifically to your needs and a clear explanation of the process. When you are comfortable with the information provided – it's time to appoint us to act on your behalf. Ask the Real Estate Agent to send us your Contract (Offer & Acceptance document). That's when we open your File and get to work for you.
Step Two
The Process Begins
We check your Contract – with your best interests in mind. Your Conveyancer (Settlement Agent) conducts all required searches and speaks to all relevant parties to liaise with them regarding your purchase. Your Conveyancer follows up on Special Conditions (i.e. finance approval, pest inspection, structural inspection etc) to make sure that your Settlement is on track. We notify the rating agencies (water / council / strata / land tax) that you have bought the property, and ensure that the Seller pays all outstanding debts at Settlement – leaving you with a clean slate.
Step Three
Prepare & Lodge Documents
Your Conveyancer will prepare the Transfer of Land document (to legally transfer the property title to you at Landgate) and lodge the Contract for assessment of Duty. We will then send you a clear Settlement Statement outlining all costs and disbursements for your purchase, and showing the total funds required to settle.
Step Four
Settlement Takes Place
We attend on your behalf (physically or electronically). We will then contact you immediately after Settlement to confirm the keys are yours!
Step Five
You are the proud owner of your new property!
Your Conveyancer will conduct a post-Settlement search at Landgate to obtain written confirmation of your property ownership, and then send a final letter to wrap up your Settlement process.
Why Should I Choose Paramount?